Tomorrow is the first media day of the 2019 LA Auto Show and it's going to be a big day for car enthusiasts. Several new cars will be making their debuts in LA and they're going to be hugely important. So let's break down some of the cars you should keep your eyes on in the coming days.
BMW M2 CS
Obviously, this is one that BMW fans want to see. The M2 CS will be making its worldwide debut at the LA Auto Show and it will be the first time we're seeing it in person. Considering the reaction it's been getting on the internet machine, it's sure to draw a big crowd. With its added power, now making 444 hp, lighter weight and sportier suspensions setup, the M2 CS should be a dynamite little sports car.
Audi e-tron Sportback
BMW used to have a monopoly on SUV "Coupes" but now several brands make their own. Taking it one step further is Audi, who is not only debuting a new coupe-like crossover at the LA Auto Show but it's going to be electric. The all-new Audi e-tron Sportback will be a sportier looking version of the current e-tron SUV. While it should be the same underneath the skin, it's going to be more stylish and exciting looking. From what we've seen, it looks surprisingly good.
Mustang Mach-E
Unless you've been hiding under a rock for the past few weeks, you've probably already heard of the Mustang Mach-E. While it has 'Mustang' in its name, it really isn't one. Rather than a V8-powered, two-door sports car, the new Mach-E is an all-electric, four-door crossover with some Mustang-inspired styling. Its specs actually seem impressive — 459 hp and 612 lb-ft of torque and over 200 miles of range for the GT model — so it should be a very important car for the industry. It will also be seen in the flesh for the first time at the LA Auto Show.
Aston Martin DBX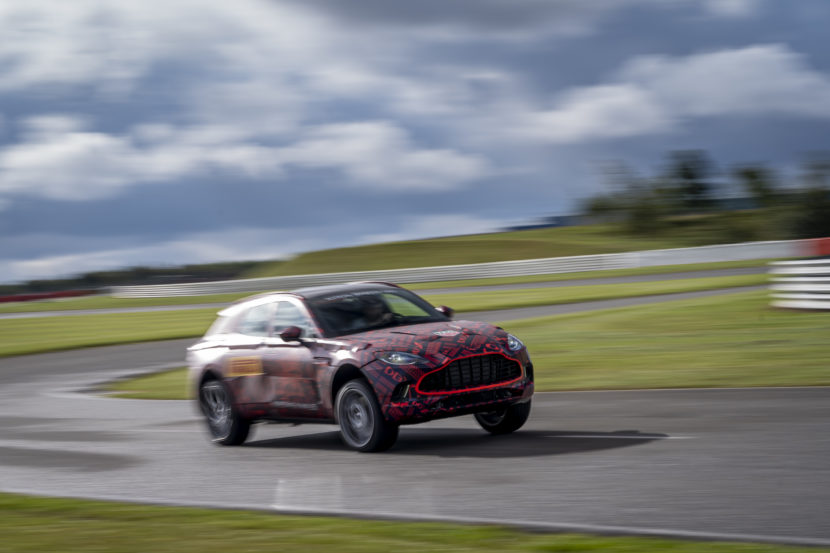 Typically, BMW fans need not worry about Aston Martin, as the two brands don't compete in the same spaces. However, the DBX could change that as the British brand's first-ever SUV. Sure, an Aston Martin SUV seems sacrilegious but it's going to be an important car for the brand, providing a huge bump in sales. It's also going to have some genuine off-road and performance cred, according to Aston. The LA Auto Show is also a great place to debut it, as high-priced luxury SUVs are hugely popular in some of LA's wealthier areas.
Land Rover Defender
Many European journalists have already seen the Land Rover Defender in the flesh but the LA Auto Show will be the first time North American media, and customers, will have the chance to do so. That's incredibly exciting for a lot of car enthusiasts, as the Defender has always been a bit of forbidden fruit for Americas. Even more so for BMW fans, as there's word that the upcoming Defender SVR could sport a BMW V8. In fact, BMW could supply Jaguar Land Rover with several engines and we could see more than one BMW-powered Defender in the future.
Volkswagen ID Space Vizzion Concept
Volkswagen has been on a roll with electric vehicles as of late. It's recently launched the ID.3, a car that seems like it could change the entry-level EV market. However, the Wolfsburg-based brand is launching a new EV concept in LA and it's going to be a small crossover, likely similar to the upcoming BMW iNEXT.
Porsche Taycan
The all-new Porsche Taycan has the potential to be an absolute game changer. It's brutally, violently fast, its performance is more repeatable than any other EV's and its range/charging capabilities are top-notch. It's an incredible car that mixes EV mobility with Porsche's typical performance and handling prowess. Like with the Defender, the LA Auto Show will be the first time many North American enthusiasts and media will be seeing the Taycan.
These are just some of the incredible cars we'll be seeing in LA. We'll be there covering all of them, so stay tuned tomorrow and Wednesday.