Attending any Concours event is a fantastic experience. They're filled with some of the most stunning cars on the planet, both new and old, and some of the most interesting enthusiasts and collectors. So many of the collectors and enthusiasts that show their cars at Concours events have incredible stories and are fascinating to talk to. So if you ever have a chance to attend one, it's we highly recommend it. The most recent one was the 2018 Amelia Island Concours d'Elegance, at the Ritz Carlton in Amelia Island, Florida. We have some live photos of the event and some of the stunning classic cars that were in attendance.
There were many classic Bimmers on display and they were all gorgeous. However, BMW wasn't the only brand on display, of course. There were a couple of stunning Ferraris, including one of my personal favorites, the incredibly expensive Ferrari 275 NART Spider. Hell, there was even a pretty Buick. Did you ever think you'd read that sentence? But, being a BMW site, the Bavarians on display did not disappoint.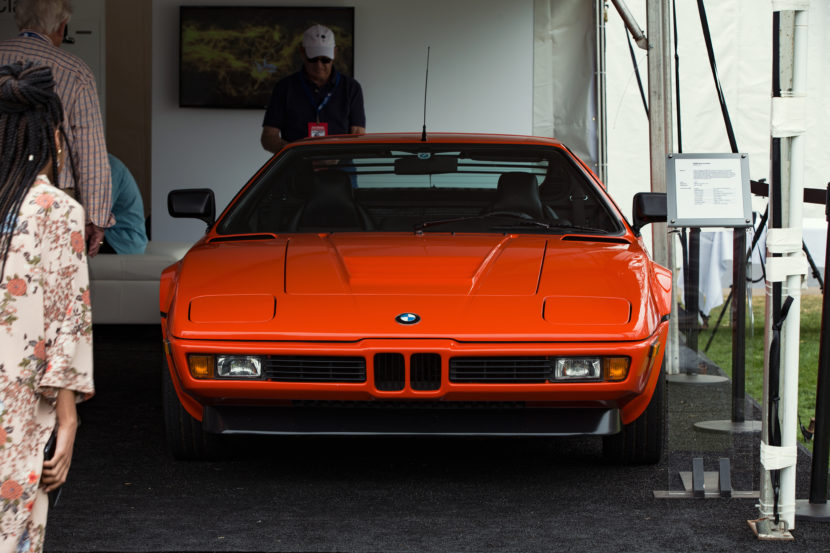 BMW Classic was in attendance, so the cars there were genuine and about as perfectly restored as humanly possible. For instance, the ultra-rare BMW M1 was there and it looked as if it came off the showroom floor from 1979. There was also a gorgeous BMW 3.0 CSL, which is a car I covet greatly. By far and away, though, the best Bimmer there was the black BMW 507 Coupe. The 507 is unbelievably rare in any form but a black-on-black coupe is extremely unique. It also might be its best combination. Just look at it, sitting on black knockoff steel-wheels. Stunning.
These are just some of the cars that were in attendance and all Concours events have cars of this caliber. Whenever the next one is that's closest to you, make an effort to be there. It's worth your while.