Thorough testing is the key ingredient in what separates the cream of the aftermarket tuning companies from the rest. Precision Sport Industries is now working hard with BC Racing in order to fully test their prototype coilovers, making sure future customers receive the utmost in quality and performance.
By utilizing their gorgeous Sakhir Orange BMW F82 M4, PSI was able to adjust the system in various ride heights, rebound settings and overall performance dynamics of the system. This will provide outstanding information which will be used by BC Racing to completely redefine the suspension setting for M4.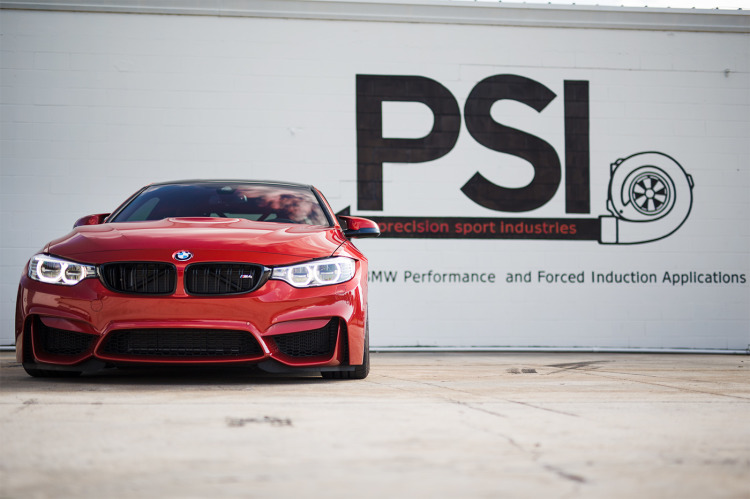 Precision Sport Industries revealed that there will be multiple options available and all will include camber plates. For those unfamiliar with what these parts do, a simple response would be – a lot. They adjust at what angle the wheels and tires align with the road, producing desired and undesired effects on steering, cornering performance and overall tire wear at the same time.
With further information pending, we can only showcase you the different styles, ride heights and overall appearance of a BMW F82 M4 lowered on a set of prototype coilvers by BC Racing for now. Additional information about the setup is going to be posted as soon as we get our hands on that.