On the occasion of the UN Climate Change Conference in Bonn, the BMW Group announced significant innovations in its energy strategy. As of 2020, the company will source only electricity from renewable sources worldwide. The BMW Group thus takes a significant step closer to its long-term goal of CO2-free production. At the end of 2016, the share of electricity from renewable sources at the BMW Group was 63% worldwide.
The partnership between the UN Climate Change Conferences and the BMW Group dates back to 1992. After participating in previous climate conferences – or COPs – in Lima, Paris and Marrakesh, the BMW Group will once again play an active part at COP 23. This year, the conference will be presided over by the Government of Fiji and takes place at the UN Campus in Bonn in Germany, from 6 to 17 November 2017.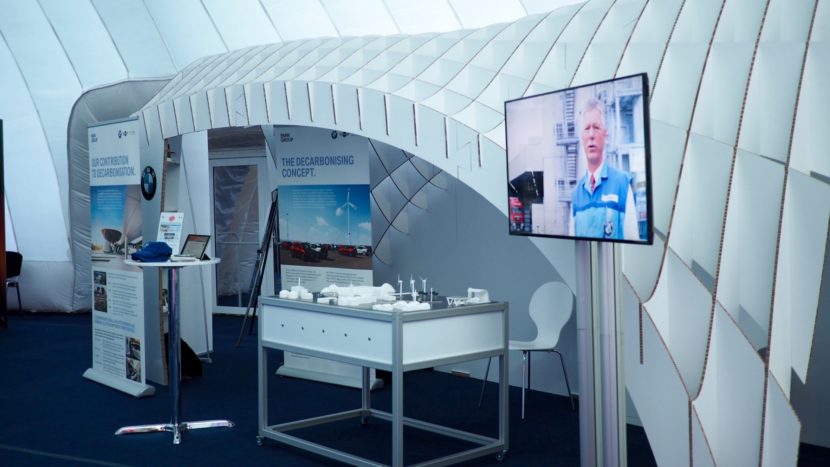 The BMW Group takes a comprehensive approach to sustainability, covering not only the products but the entire value chain. The BMW Group exemplifies its understanding of sustainability by implementing the ten principles of the United Nation's Global Compact and by supporting the United Nation's Sustainable Development Goals. Ursula Mathar, the BMW Group's Head of Sustainability and Environmental Protection: "We strongly believe that, together with governments, other companies and representatives of the society, we can have a positive impact in reaching the Sustainable Development Goals. Discussing the SDGs with various stakeholders at the Sustainable Innovation Forum is one of our top priorities."
An essential component of sustainable management for the BMW Group is the on-going dialogue with its stakeholders across the globe. Intensive exchange contributes to the further development of the sustainability strategy of the BMW Group. Besides dialogue formats in North America, Europe and Asia, the BMW Group is creating a new platform for intensive exchange in the form of a sustainability newsletter. As of 21 November 2017, interested stakeholders can catch up on the latest news from different areas of sustainability and sign up for the newsletter.