The people over in Goodwood have been hinting at developing an electric Rolls-Royce for quite some time now. While at the moment, with the new Phantom VIII out and still using a good old fashioned V12 under the hood, it may seem like a long shot, the CEO of the company has been saying the double-R logo will be used on an EV in the future. That future might be closer than we think and it's not because customers demand it.
In a recent talk with Car Advice, Torsten Muller-Otvos, the CEO of Rolls-Royce said that it is the legislation that is forcing Rolls-Royce to take drastic measures. As you may very well know, the sudden influx of wealth Chinese businessmen has changed the way car makers do business and China is now the largest car market in the world, also attracting a big chunk of the ultra-luxurious segment. Namely, Rolls-Royce now needs to pay more attention to China than to any other country and that's something that will dictate its actions to a certain degree.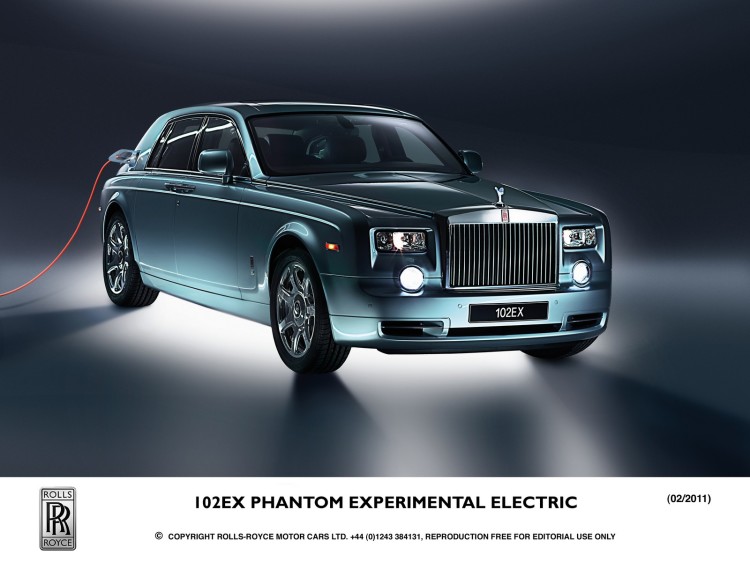 Muller-Otvos did admit that some major cities in Asia will soon ban internal combustion engines altogether and that's when a solution will be needed: "Then, of course, it will become a must, and I fully agree [the Phantom] is perfect, that is what we have already done a few years ago with the 102EX." What he is referring to is a project that the Brits did back in 2011 which did away with the V12 mill under the hood and in its stead an electric motor and some batteries were installed.
Back then it was just an exercise to see how people would react but as the technology is developing, Rolls-Royce might find itself forced to go full EV. Once that becomes reality, the Rolls-Royce Vision Next concept can become reality, a car with an AI assistant that can also drive for you. Not that it would make a huge difference because Rolls-Royce owners tend to have their own chauffeurs any way.